QUALITY ASSURANCE
We have adopted quality management and ERP software in our organization & our mission is to deliver products & services to utmost satisfaction and meet the expectation of our customers. This is being achieved by our continuous improvement & enhancement in activities & systems implemented at all level.
List of In-house Inspection Facility
TRIMOS up to 1200mm Height
Surface plate – Black Granite 2000 x 1500
Micrometers up to 1000mm
Bore gauges up to 600mm
Deep micrometers up to 100mm
Vernier Calipers up to 2000mm
Hardness Tester
D.P.Test Facility
Plating Thickness Gauges
Paint Coating Thickness Gauge
Roughness Comparators Ect.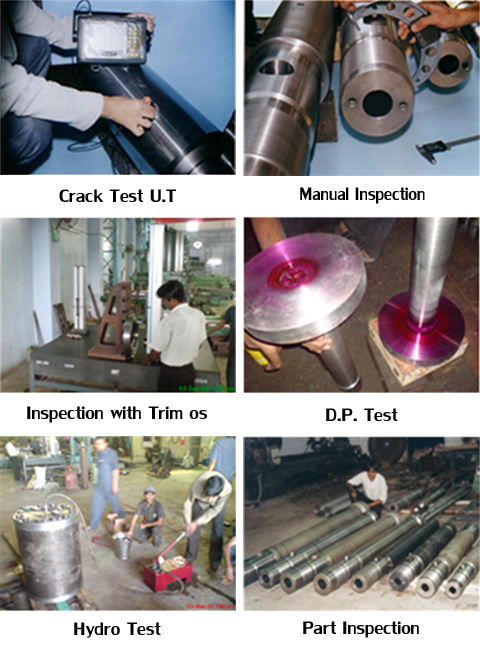 "We

 have always been responsive and helpful. You feel like you can call or email anytime and we will get back to you quickly.

"

Indotech Engineers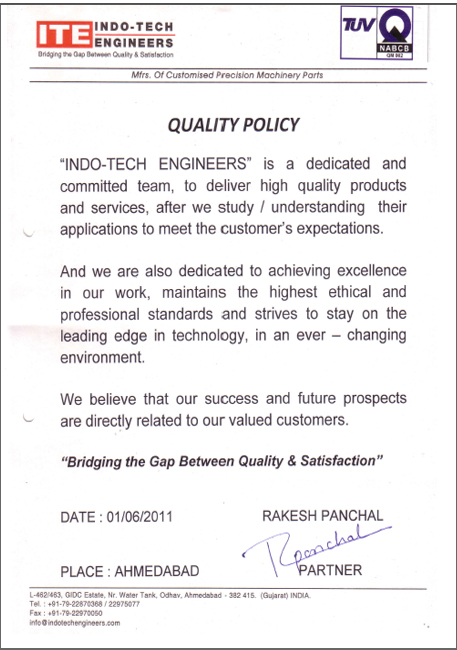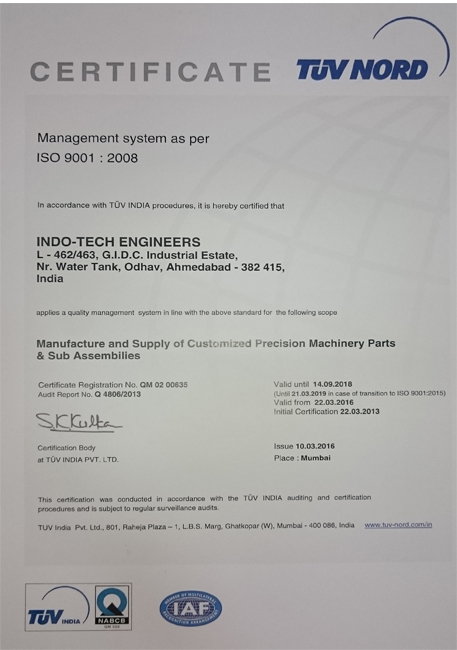 Indotech Engineers
Some of the critical components of plastic & rubber injection molding machines as per customer specification & standard.